Box Culverts
Box Culverts are ideal for bridging, under road and rail applications.
Advanciv Box Culverts are suitable for difficult site conditions as installation requires minimal excavation and backfill. Base slabs and link slabs are available upon request to allow for inversion of your Box Culvert to be used for various applications.
Our Box Culverts can be a cast with additional items such as openings and penetrations, additional ferrules and starter bars for integration with headwalls to increase the ease of installation.
Advanciv manufacture a full range of Box Culverts and Bases in sizes (300mm to 2700mm Span) and (300mm to 2400mm leg height). All Box Culverts are manufactured to Australian Standard AS1597.1 for small spans and AS1597.2 for large span Box Culverts. Our Box Culverts are manufactured in 1.22m and 2.46m standard lengths as well as custom splayed units as required. Custom lengths can be manufacture upon request.
Custom
Custom box culverts are available to suit your specific needs. Contact us for more information.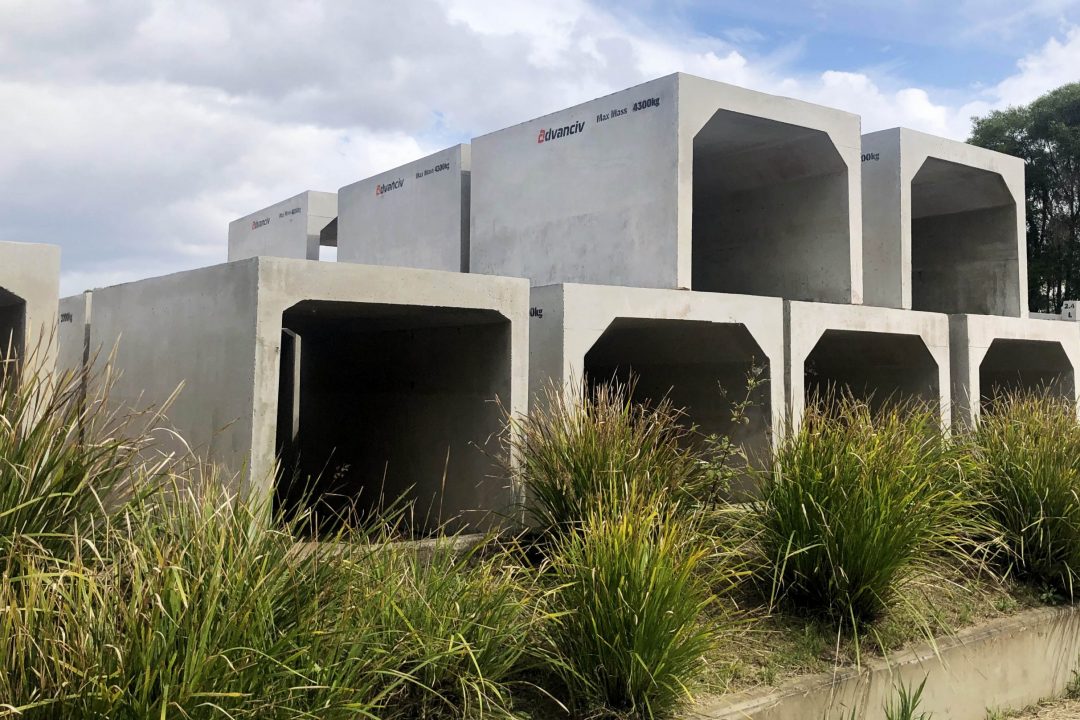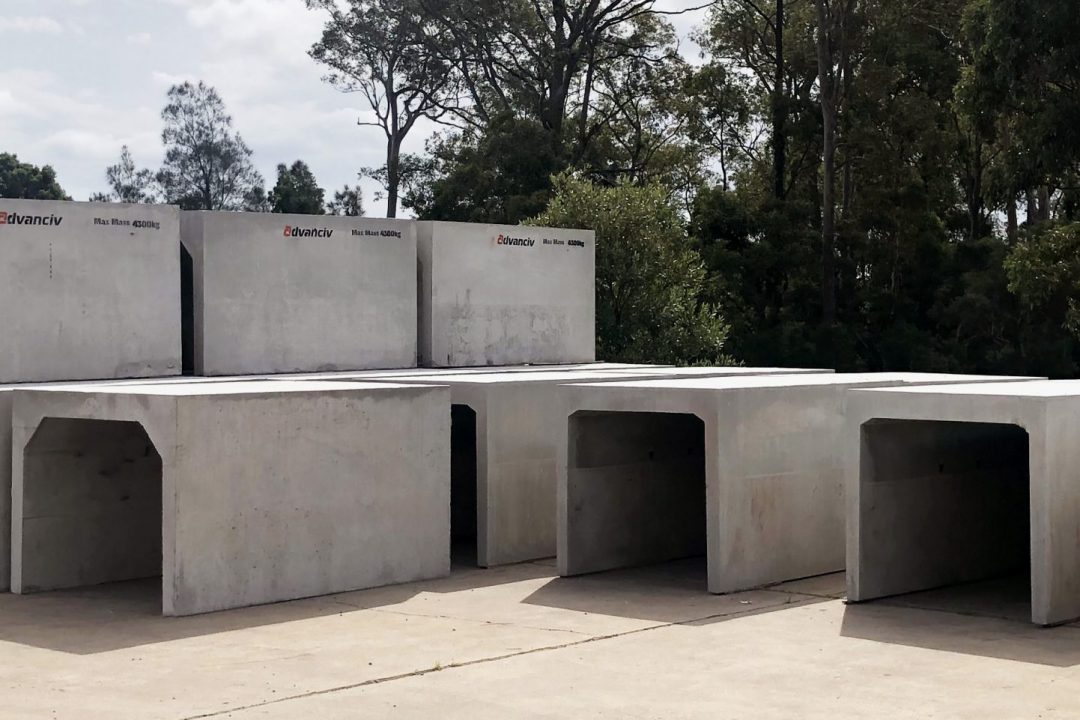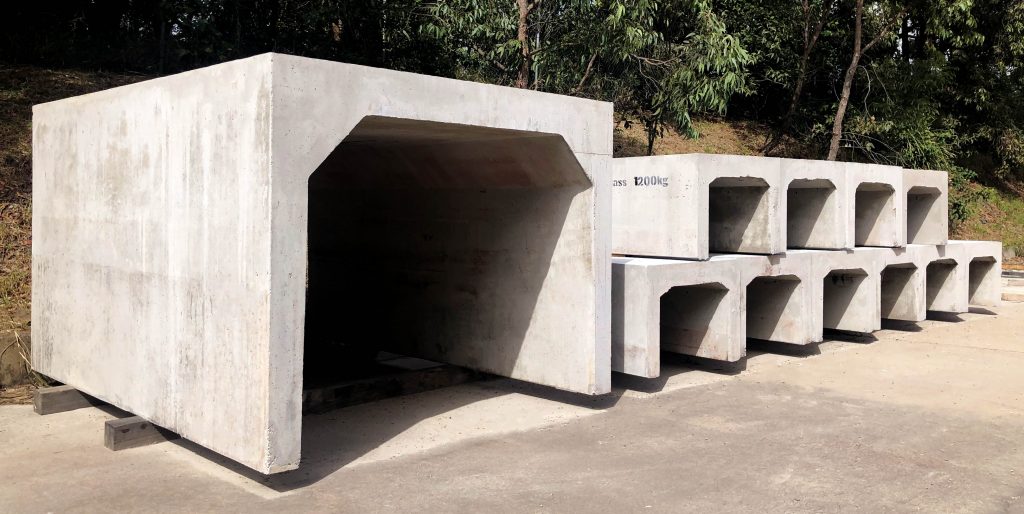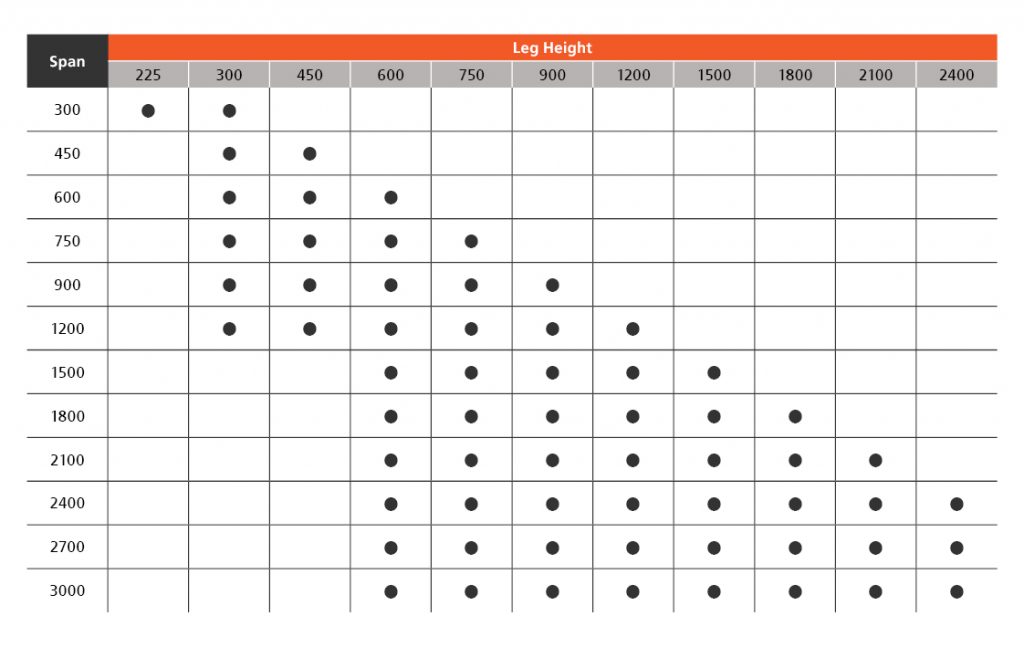 To request a quote, please contact us on (02) 4964 9998.
Key Features
Suitable for difficult site conditions
Base slabs and link slabs are available upon request
Custom options available
Application
Bridging under road or rail applications.
Specification
Material: Concrete
Fixings Required: N/A
Compliance Standard: AS 3600-2009, AS 1597.1, AS 1597.2
Contact Advanciv or your Sales Representative for a specification sheet