Kerb Entry
Advanciv's range of kerb entry solutions available in left, right and sag (centre) have been designed from the feedback provided by the market.
Features
Key features of our unit include:
An integral cast in benching which provides a cost and time saving solution by reducing the amount of additional works required to complete the installation.  It provides a smooth off form finish.
An environmental message cast into the top of every product.

"The River & Ocean Starts Here"
Suitable for both coastal and regional locations.
An Australian bass and bottlenose dolphin profile accompany the environmental slogan. 
The same message is provided on our kerb lintel products.

Our 2.4 metre offering is light 

enough

(even with the benching) to be manoeuvred into position without the need for a crane.
Available with light duty (Class B) and heavy duty (Class D) hinged grates which are positioned in left, right and sag (centre) configurations and meet most council requirements.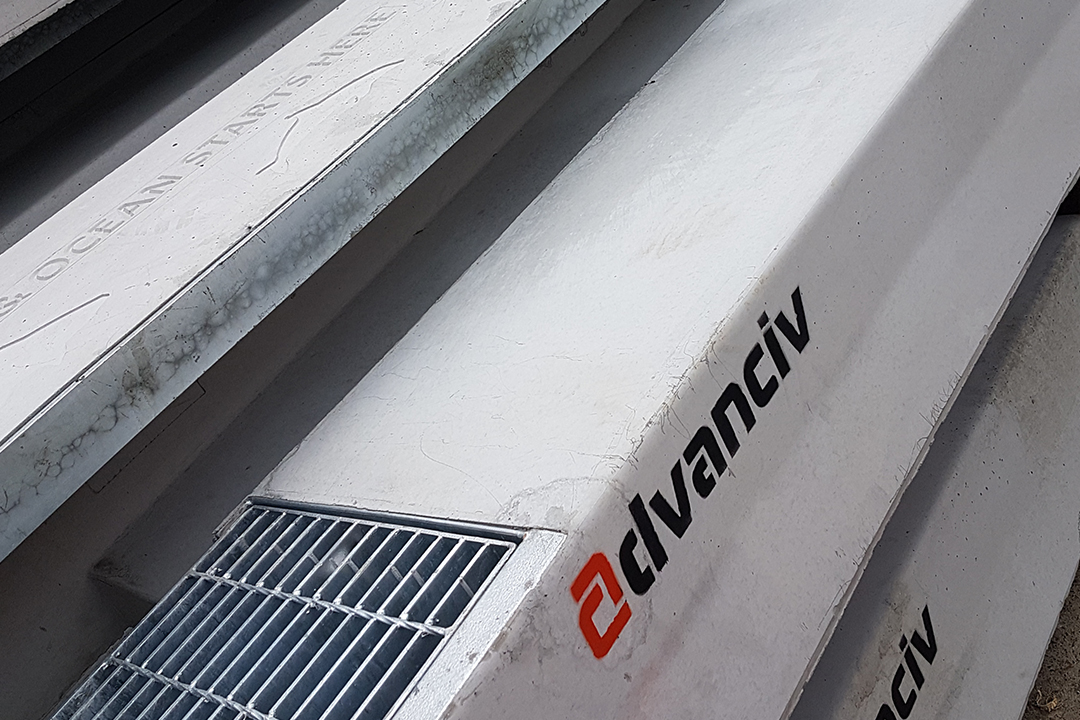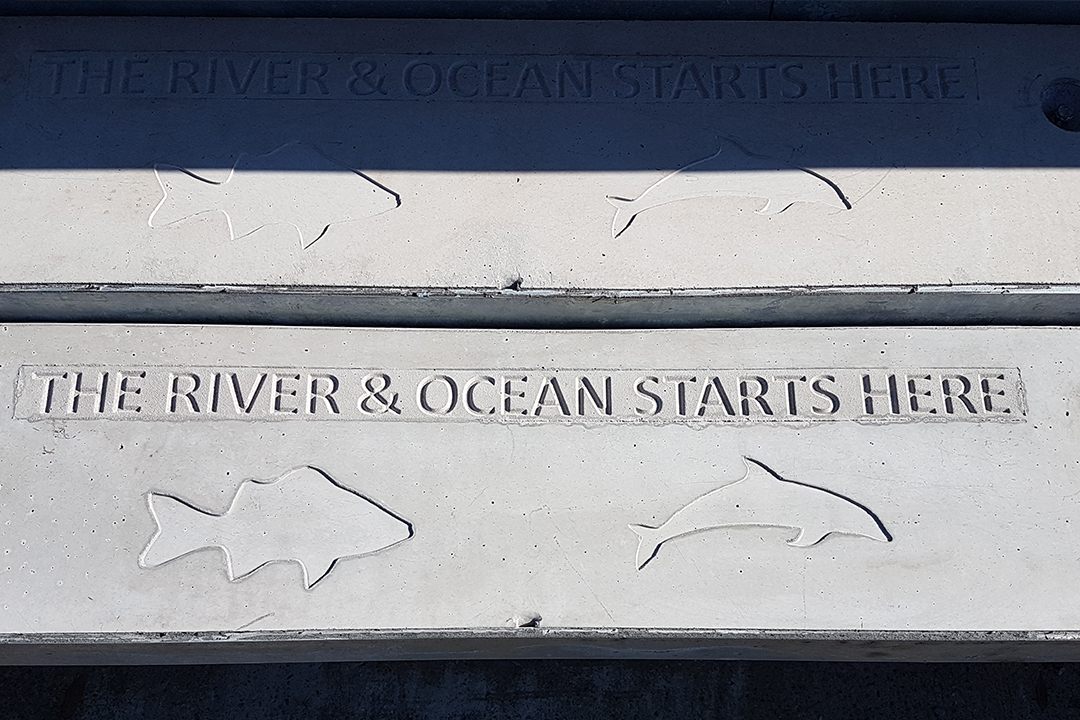 Product Offering
Key Features
Integral casted trough
Environmental message
Light duty (Class B) and heavy duty (Class D) grates available that conform to AS3996-2006
All units are fitted with foot anchors (4 x 1.3T) for safe handling
Mass optimised
Full length galvanised arch bar
Application
Stormwater pits
Subdivisions
Civil infrastructure projects
Car parks
Specification
Material: Concrete
Fixings Required: N/A
Compliance Standard: AS 3600-2009
Contact Advanciv or your Sales Representative for a specification sheet