Kerb Lintel
A kerb lintel is an alternative to our one-piece kerb entry range.  They may also be used to replace existing kerb lintels where it is more cost effective than repairing the existing fitment.
Features
Key features of our kerb lintel include:
An environmental message cast into the top of every product.

"The River & Ocean Starts Here"
Suitable for both coastal and regional locations.
An Australian bass and bottlenose dolphin profile accompany the environmental slogan. 
The same message is provided on our kerb entry products.

Both standard and Roads and Maritime Services (RMS) SA style kerb entry grates are available with or without a skirt for cast-in-situ situations.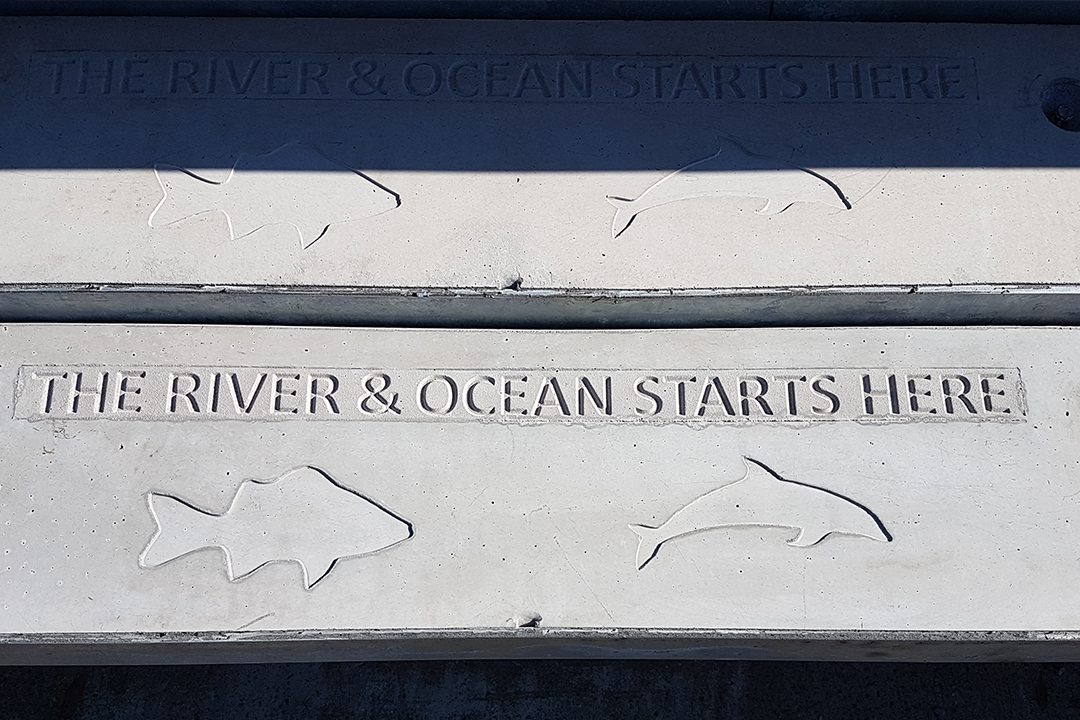 Product Offering
Key Features
Application
Specification