Grates
Advanciv supply a range of grates, for both replacement and cast-in-situ projects. They are supplied in line with AS 3996-2006 and various Class ratings.
We supply :
Gully grates
Vee grates
Surcharge grates on legs for stormwater pits
Sump grates:

drop in
grate and frame drop in or cast in
option of heelguard (perforated) design
option of lockdown devices
Additional Products
We also supply a range of:
Trash screens
Trash baskets
Step irons – Galvanised (375mm centres)
Step irons – Plastic (375mm centres)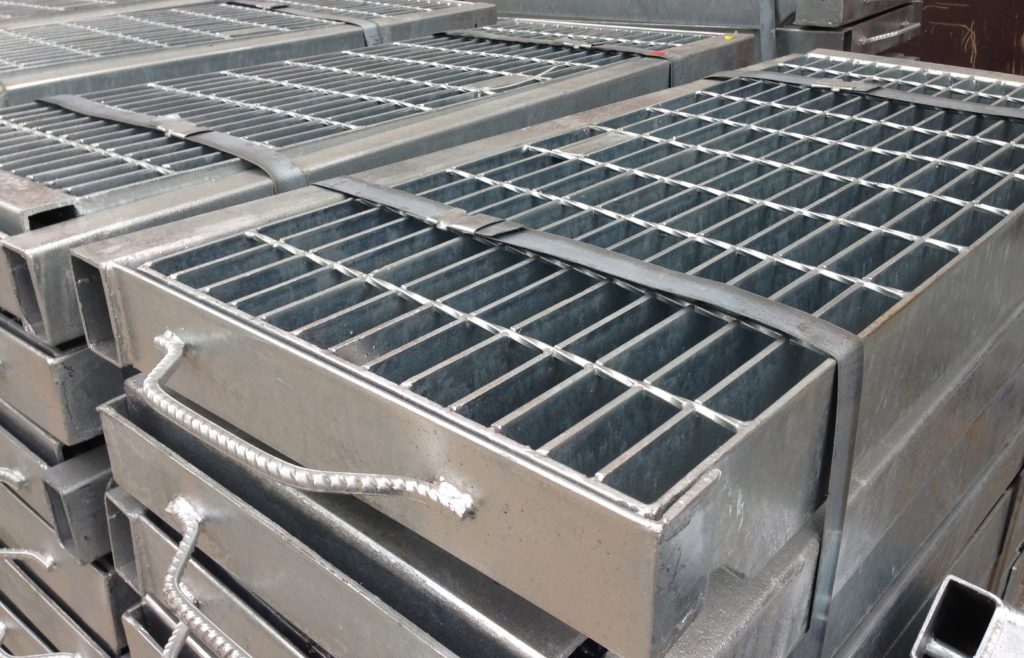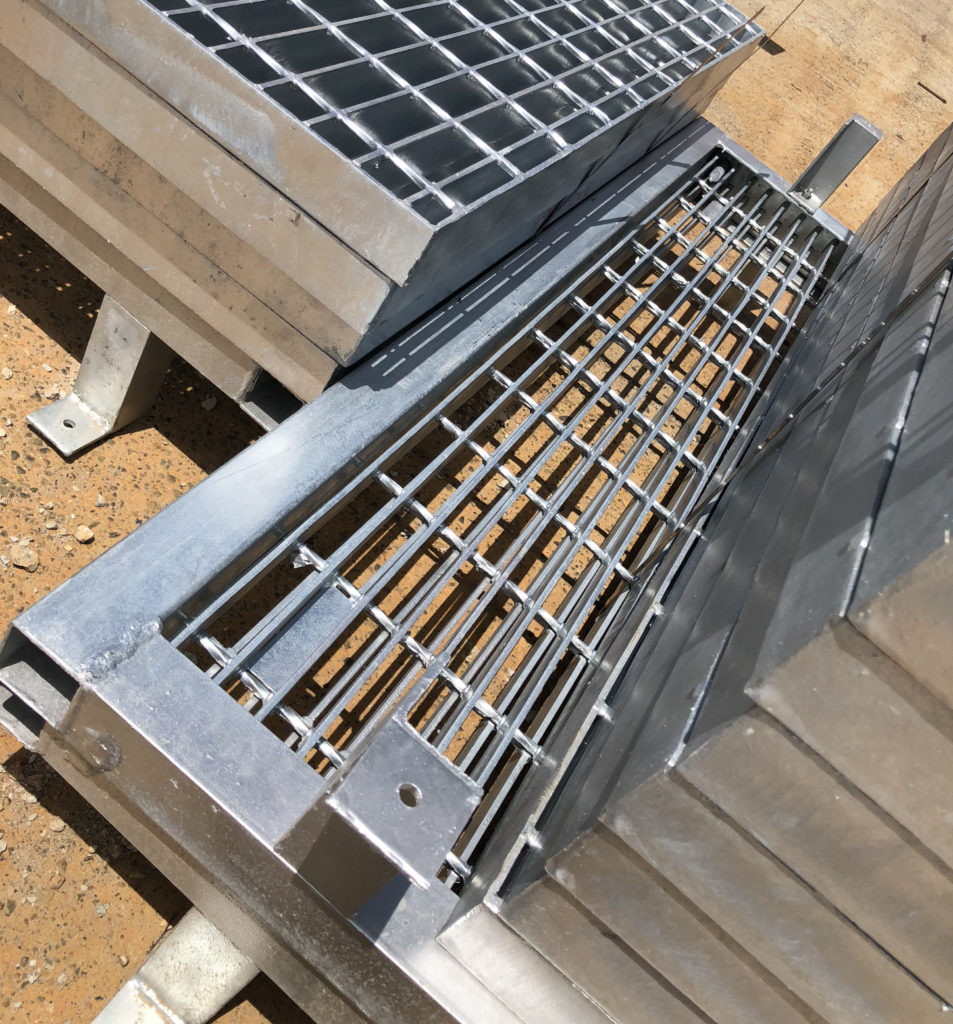 Key Features
Grates comply to Australian Standards 3996-2006
Hot dip galvanised coating which provides a long-life solution
Hinged grates are provided with a hex bolt to deter unauthorised access
Grate designs undergo rigorous testing to maximise strength and structural properties
Specification
Material: Mild steel
Finish: Galvanised
Compliance Standard: AS 3996-2006
Contact Advanciv or your Sales Representative for a specification sheet
Load Class Selection
|   | Traffic Conditions | Use | Nominal Wheel Loading (kg) | Ultimate Limit Design Load (kN) |
| --- | --- | --- | --- | --- |
|   | Class A (Extra Light Duty) | Areas which include footways which are accessible only to pedestrians an pedal cyclists and closed to other traffic. | 330 | 10 |
|   | Class B (Light Duty) | Areas which include footways and light tractor paths accessible to vehicles or livestock.  This excludes commercial vehicles. | 2,670 | 80 |
|   | Class C (Medium Duty) | Malls and areas open to slow-moving commercial traffic. | 5,000 | 150 |
|   | Class D (Extra Heavy Duty) | Carriageways of roads and areas open to commercial vehicles. | 8,000 | 210 |
Note:
Nominal wheel loads are provided for guidance only.  Other considerations such as type, size and pneumatic tyre pressure of the load applied should be taken into account.